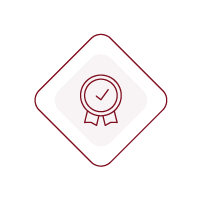 ---
Who must process the Certification Denominations of Origin Coffe of Colombia (DO) and the Denominations of Regional Origin (DOR)

Who must process the Colombian Coffee Denomination of Origin Certification and the Regional Denominations of Origin?
The threshers, roasters, solubilizers and producers of coffee extract, who when marketing their product evoke the Colombian Coffee or some distinctive type allusive to it or declare that their coffee is produced in any of the protected regions and are going to market their product in countries of the Andean Community of CAN Nations (Colombia, Ecuador, Peru and Bolivia).
In the case of producers who do not have a registry of thresher, roaster, solubilizer or producer of coffee extract, they can carry out the certification process through the companies that provide the service of transformation of their coffee, such as threshers, roasters, solubilizers or coffee extract producers registered with Colombian Coffee Growers Federation.